Pearl Yachts is delighted to be the winner of the Trophées Mondiaux du Yacht 2023, organized in Cannes by the French media organization Yachts France. The Pearl 72 won a notable distinction in the Best Interior category for yachts from 19 to 24 meters, marking a new success for the brand.
The Pearl 72, featuring the latest edition of Bill Dixon's coordinated exterior design and naval architecture, as well as the new "Indulgence" interior design theme by Kelly Hoppen CBE, has been attracting attention for its exceptional design and craftsmanship since its launch last November. The trophy win underlines its position as an outstanding yacht in its class.
The announcement was made last Saturday at the World Yacht Awards gala dinner in Cannes.
The Pearl 72, with its two master cabins and superb, unique open-plan saloon layout, features an interior design scheme by Kelly Hoppen CBE, highlighting the "Indulgence" style, complemented by sleek, modern exteriors designed by Bill Dixon. In particular, the vessel offers generous space, including an exceptional garage that can accommodate a William 345 tender and a jet ski. These distinctive features earned the Pearl 72 the recognition of the jury, underlining its uniqueness and exceptional quality.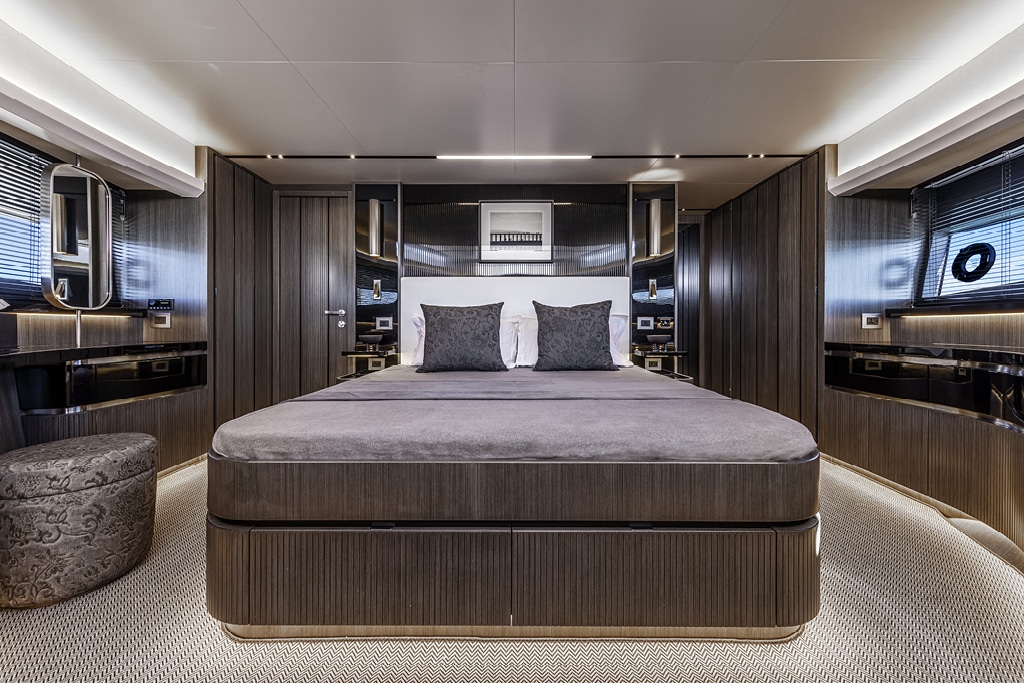 Margaret Whittaker OBE, owner of Pearl Yachts, said in her speech at the awards ceremony, "Pearl yachts are exceptional and have been designed and built to consistently high standards by exceptional people. Each yacht is a testament to the love invested in the construction of each model, and everyone, and I mean everyone, having played their part, has always put their heart and soul into it, and I think it shows. This award is particularly significant as it coincides with our twenty-fifth anniversary celebration, marking 25 years of excellence in our journey. We look forward to continuing our legacy of creating exceptional luxury yachts."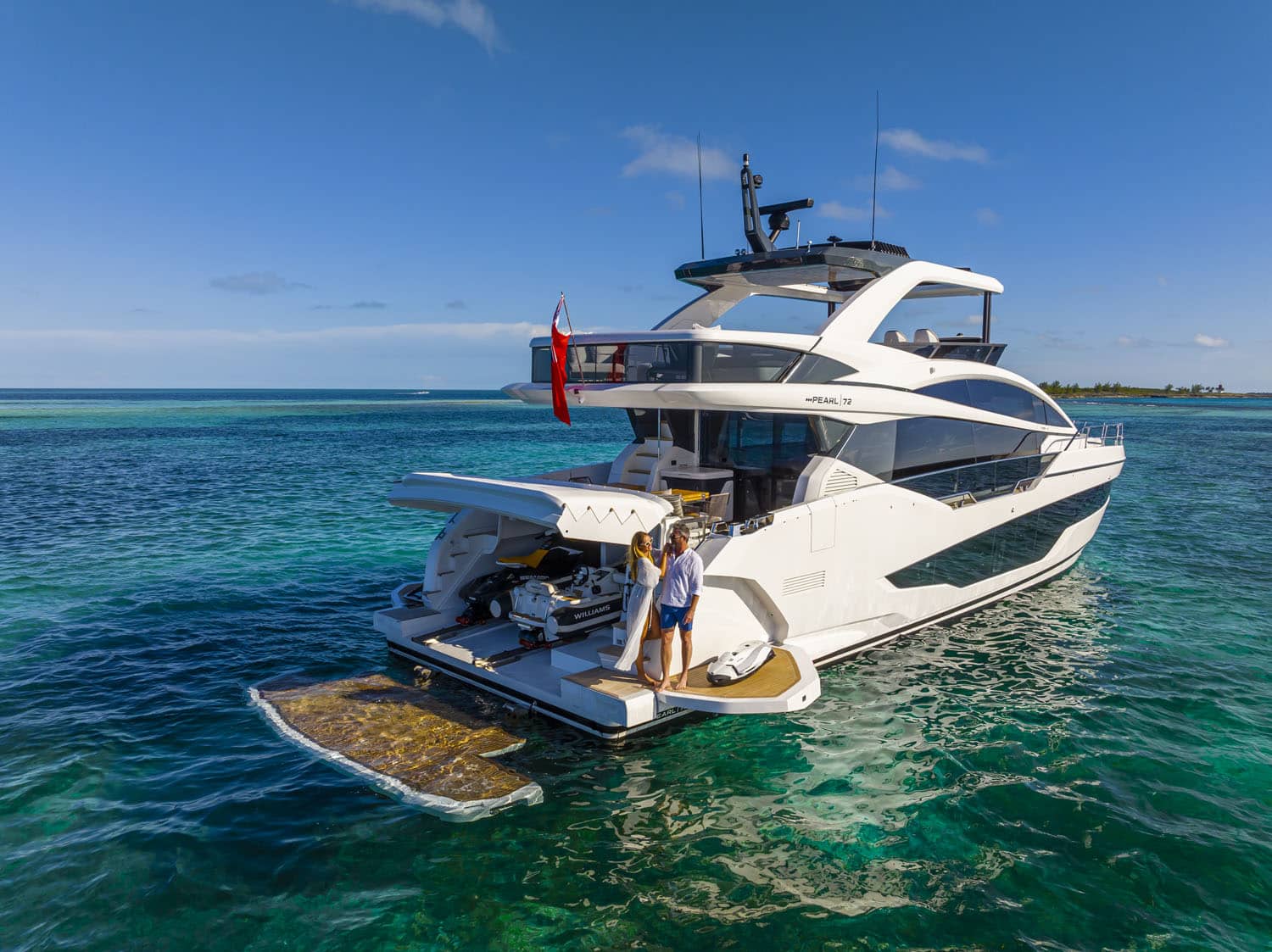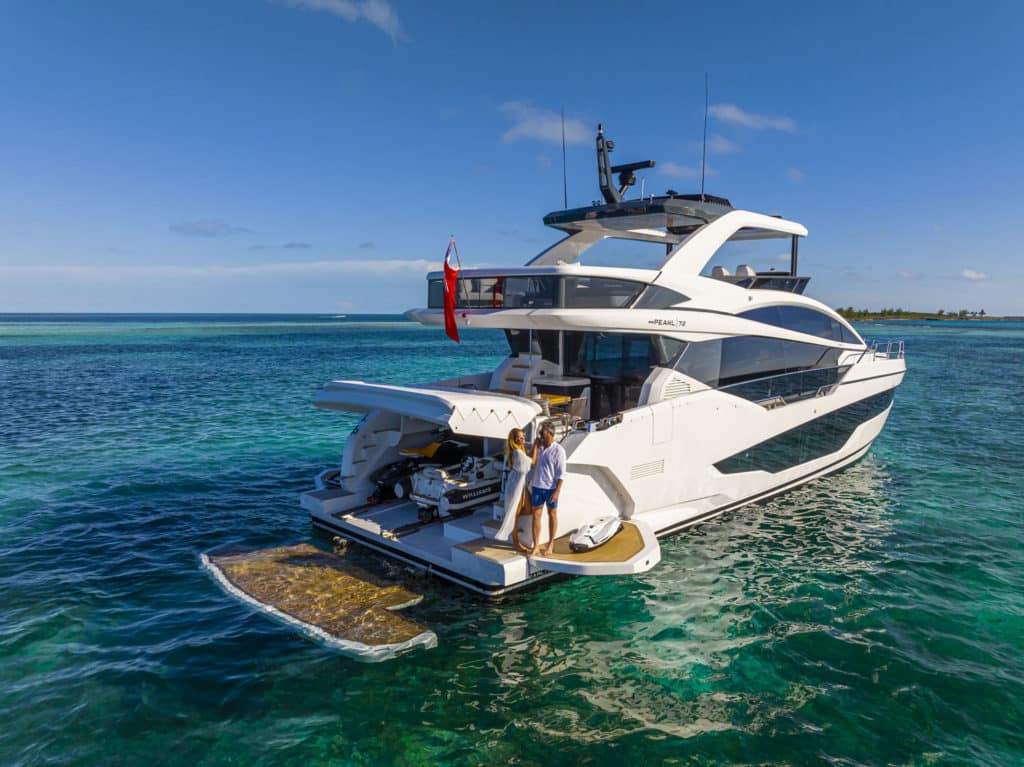 Iain Smallridge, Managing Director of Pearl Yachts, said: "We are honored to receive this award. The Pearl 72 is a testament to our commitment to excellence in the yachting world. Pearl's philosophy as a builder of small series yachts is based on creating a low volume of high quality yachts. Each model incorporates features unique to its market sector, and all are covered by our industry-leading 5-year warranty. This approach not only earned the award, but also sets Pearl apart from other shipyards, earning it recognition in the marketplace."
Pearl Yachts remains determined to push the boundaries and redefine luxury in the world of yachting. The award reflects the shipyard's commitment to excellence and its position among the most respected brands in the industry.
The Pearl 72 is the latest addition to the Pearl fleet, attracting worldwide media attention and achieving remarkable commercial success. Soon to follow will be the Pearl 82, currently under construction and scheduled for early launch in 2024.
In terms of layout, the new Pearl 72 offers a unique introduction to its size class: two main cabins. One is located forward with a private entrance, as is usually seen on much larger yachts, and the second occupies the full width amidships. As well as providing an ideal solution for co-owners who enjoy yachting together, this innovative arrangement allows owners to enjoy a beautiful view even when moored stern-to-stern in a marina. There are two further double cabins with private bathrooms, as well as crew quarters, plus an exceptional garage with space for a William 345 tender (or similar) and a jet ski.